THE place for YOUR Water Treatment Products
Call: 01948 710699
Mon-Thu 9am-5pm | Fri 9am-4.30pm
Answer phone service at all other times
We'll be closed from 4.30pm on Monday 23rd Dec '19 until 9am on Thursday 2nd Jan '20.

Enquiries can be emailed via the link on the left or you can call and leave a message.
EXPERT ADVICE • QUALITY PRODUCTS • OUTSTANDING SERVICE
ALL DEPARTMENTS ...

OUR BRANDS ...
2 Wem Moss
Bettisfield
Whitchurch
Shropshire
SY13 2LT
Wrekin Transformer Extension Cable - 5 mtrs full details...
Wrekin Transformer Extension Cable - 5 mtrs full details...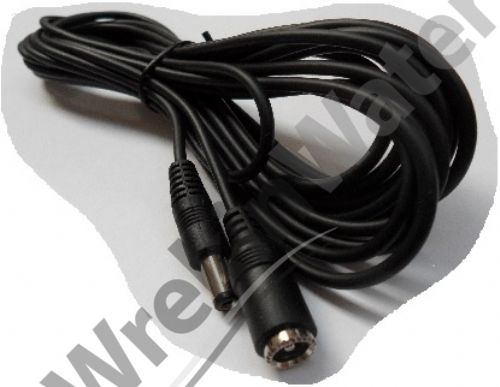 Low Voltage transformer extension cable

Saves electricians cost if power point not nearby

For Most Water Softeners with 12 or 24V transformers.

Also compatible with all Wrekin Models

Neat and easy
Related products:-
Water Softeners - Click to see all
Fixing Kits and Accessories - Click to see all
Product options:-
Code
Details

*Price Incl VAT

AC003100
5 mtr Low Voltage extension Cable
£12.50


(£10.42 Ex VAT)
*Incl. standard delivery to all UK Mainland Postcodes. (Excl. Highlands)
If you are ordering from outside the UK, please call us on +44(0)1948 710699 for our most competitive shipping rate
Product details:-
All our electric water softeners, softeners all work on low voltage supplied via a 3 pin plug transformer. The supplied transformer comes with approx. 1 meter of flex. This handy 5 meter extension cable comes with insert socket so very easy to use. No special tools required. Allows distant power points to be used without the need for an electician.
Registered Office:
2 Wem Moss
Bettisfield
Whitchurch
Shropshire
SY13 2LT
Prices incl. VAT & delivery to all UK Mainland Postcodes. (Excl. Highlands)